Light of Jerusalem Anointing Oil in Crystal Bottle
An anointing oil infused with premium ingredients, made in the tradition of the anointing oil from Exodus 30, in a beautiful crystal bottle: .4 fl oz | 12 ml
Item # : AO010J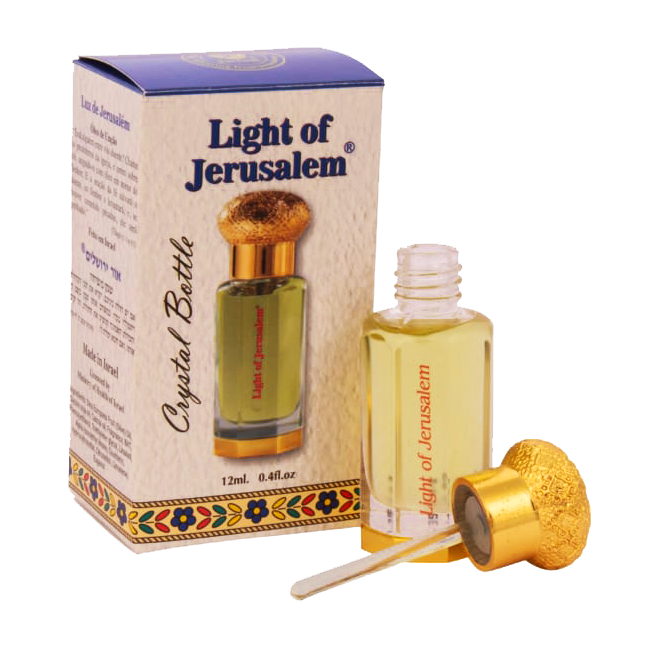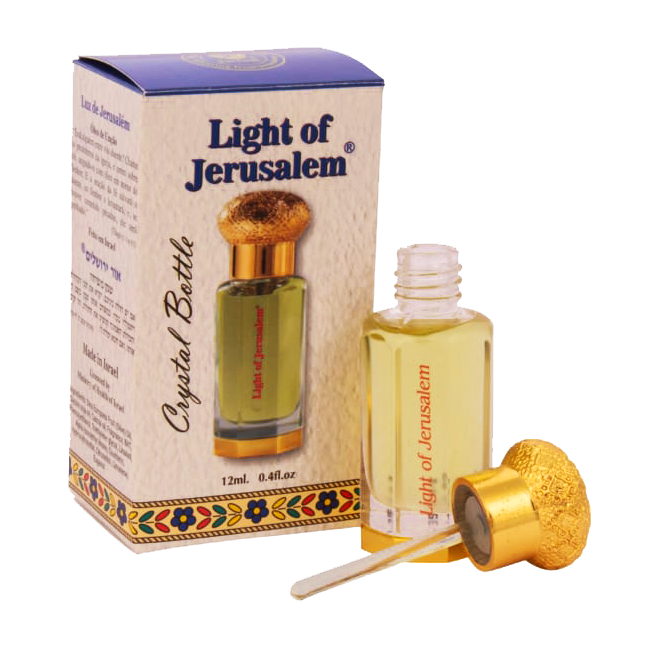 Stock Review
Light of Jerusalem Anointing Oil in Crystal Bottle
with applicator wand

The Light of Jerusalem scent honors the anointing oil recipe that can be found in Exodus 30. It is scented with myrrh, frankincense, cinnamon, cassia and other flowers from the Holy Land. It is not the exact recipe, but does honor to the original instructions from God. And like the Menorah, the consecrated oil brought light and faith to Jerusalem.

This anointing oil comes in a beatiful bottle inspired made from crystal. This durable bottle comes with a gold colored lid and will look beautilful on your shelf.
Size: .4 fl oz | 12 ml
Review this product
Please log into your account to Add Your Comment.