Church of the Holy Sepulchre Holy Land Elements Gift Set
Church of the Holy Sepulchre Holy Land Elements Gift Set: Jordan River Water, Olive Oil & Soil from Jerusalem
Item # : HE030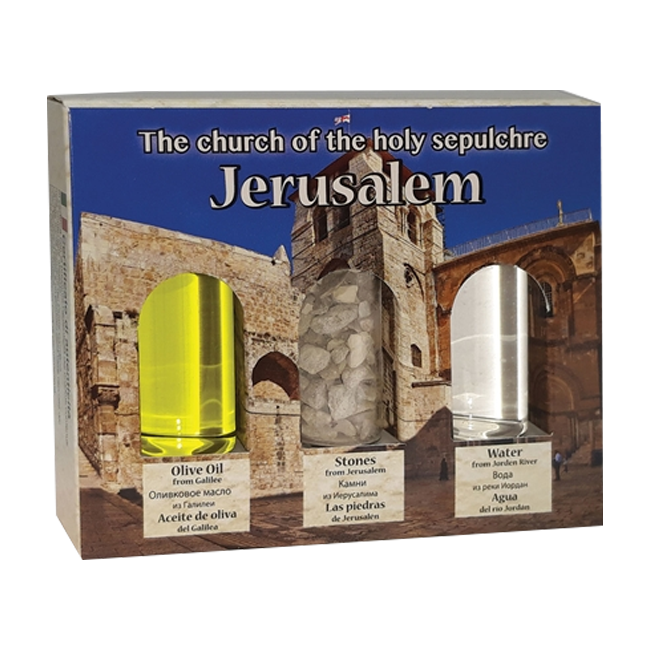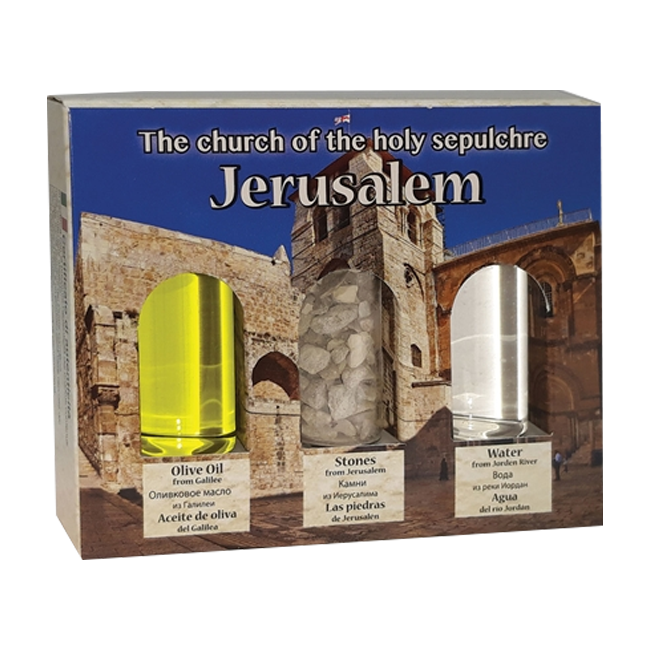 Stock Review
Church of the Holy Sepulchre Holy Land Elements Gift Set

Featuring the courtyard of the Church of Holy Sepulchre in Jerusalem

Hold a piece of the Holy Land in your hand!
This set includes:

1 bottle of Olive Oil from the Galilee
1 bottle of Holy Soil from Jerusalem
1 bottle of Holy Water from the Jordan River

Found in the Christian Quarter of the Old City of Jerusalem, the Church of the Holy Sepulchre sits on the site of Jesus' crucifixion, burial, and resurrection. It is one of the most holy site in Christiandom. Today the church is shared by five different Christian communities; Roman Catholic, Greek Orthodox, Coptic, Syrian Orthodox and Armenian whose mission it is to care for the site.
Review this product
Please log into your account to Add Your Comment.