Essence of The Holy Land Gift Set.
Holy land gift set : Galilee olive oil, Jordan water & Earth from Bethlehem.
Item # : HE016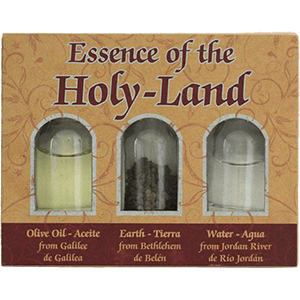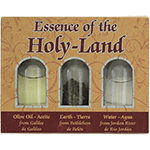 Stock Review
Elements:Jerusalem Soil - In Stock
Essence of The Holy Land Gift Set. The holy land elements are stated both in English & Spanish on the gift box. Includes :
1 bottle of Olive Oil from the Galilee
1 bottle of Earth from Bethlehem
1 bottle of Water from Jordan River
These elements represent a deep spiritual value to the Christians world wide. The Olive Oil represent the anointing of the sick in many verses (Mark 6 :13) The Earth from Bethlehem carries spiritual value of the Holy Land ( Mark 4: 8) Water of the Jordan water carries spiritual values of baptism (1 Corinthians : 12 :13)
Review this product
Please log into your account to Add Your Comment.