Levites and the Ark of the Covenant Keychain
Stunning silver-colored metal keychain made the shape of the Ark of the Covenant made with a high degree of attention and wonderful details.
Item # : KYA016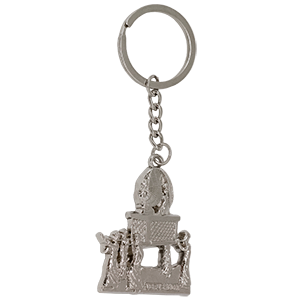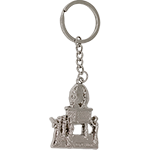 Stock Review
Silver-colored Ark of the Covenant Keychain
High quality metal keychain shaped like the Ark of the Covenant including a wonderful degree of fine design details. The Ark of the ovenant can be carried only by Levites, who constituted the ancient Jewish priestly class, as is depicted on this keychain. This keychain was inspired by scripture, "At that time the Lord set apart the tribe of Levi to carry the ark of the covenant of the Lord, to stand before the Lord to minister and to pronounce blessings in his name, as they still do today." Deuteronomy 10:8. Use this keychain to show that you honor God's Word and Laws always.

Made with a split ring and chain to securely hold your keys. Also great as a decoration on a backpack zipper.
Review this product
Please log into your account to Add Your Comment.