St Christopher Keychain
Metal keychain with a depiction of St Christoper and a guardian angel on the reverse.
Item # : KY331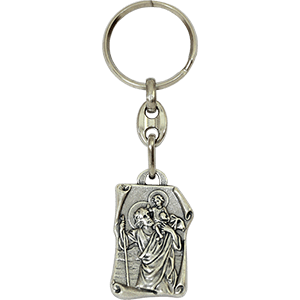 Stock Review
St Christopher Keychain

St. Christopher is known as the patron saint of safe travels. This patronage came about because of the legend of St. Christopher carrying the disguised Christ-child across a river. He is one of the most favorite saints. This metal keychain has a lovely image of St Christopher in relief on the front and on the reverse is a guardian angel. Use this keychain for your vehicle keys to carry St Christopher's image wherever you go.
Review this product
Please log into your account to Add Your Comment.