Queen Esther Anointing Oil in Crystal Bottle
An anointing oil use to honor the essence of the life the beautiful and courageous heroine Queen Esther, in a beautiful crystal bottle: .4 fl oz | 12 ml
Item # : AO010QE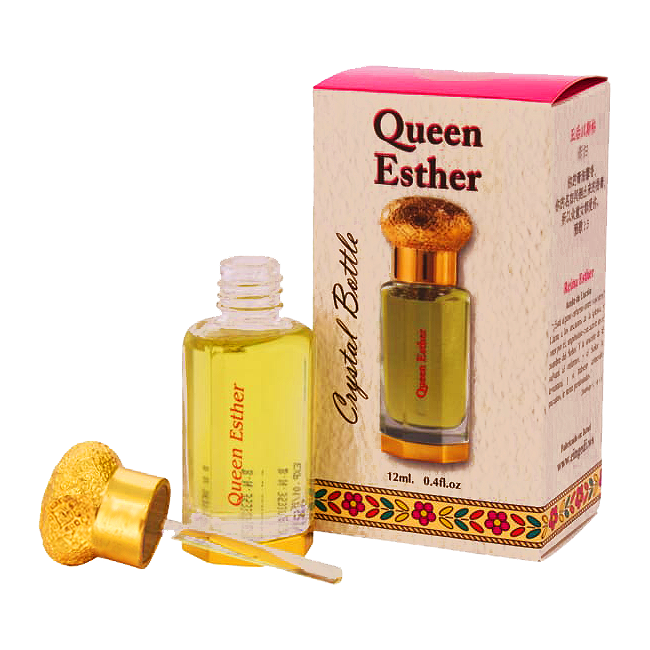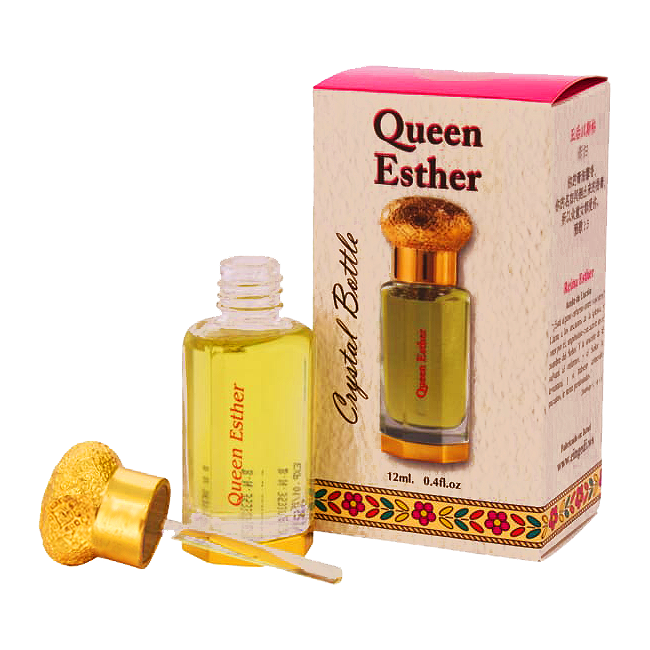 Stock Review
Queen Esther Anointing Oil in Crystal Bottle
with applicator wand

This anointing oil conveys all the strength and courage of Queen Esther. It is said in scripture that Esther was treated with a years of oils and perfumes before she was able to go to the king, these ancient scents are imbibed in this oil. It is a wonderful oil to use when you are seeking a kind of courage that Esther showed -- one to stand for your faith even when it is not popular or even detrimental. It is also an oil to use when you are seeking insight into God's special and purposeful plan for your life.

This anointing oil comes in a beatiful bottle inspired made from crystal. This durable bottle comes with a gold colored lid and will look beautilful on your shelf.
Size: .4 fl oz | 12 ml
Review this product
Please log into your account to Add Your Comment.