Brocade Matza Cover with 4 Wine Cups & Matzah Detail
Passover Matza Cover made from a beautiful white finely textured brocade and embroidered in silver thread. Diameter: 17 3/4 inches | 45 cm
Item # : CV033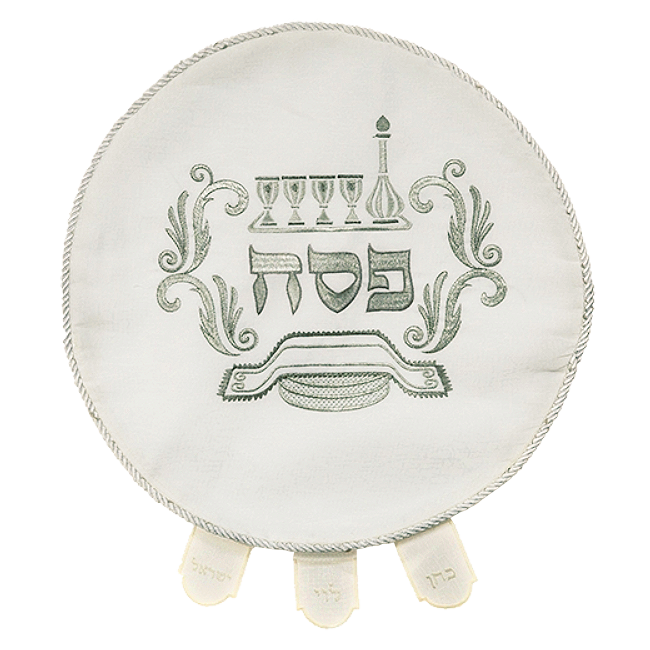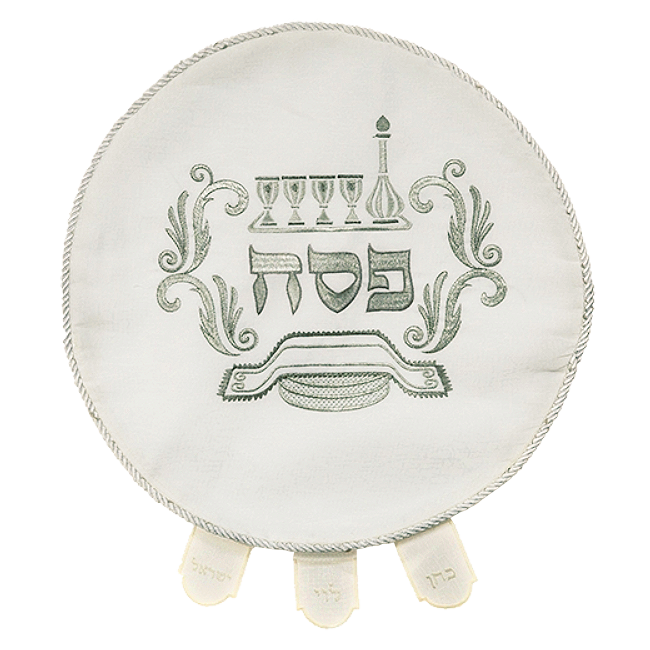 Stock Review
Brocade Matza Cover with 4 Wine Cups & Matzah Detail
The beautiful point of difference with the cover is the fabric. It is made from a lovely brocade, which is heavier and more robust, but just as beautiful as satin. This round elegant Matzah cover with three sections to hold three Matzahs during the Passover Seder.
The Hebrew word "Pesach" (Passover) is embroidered in the middle.
Embroidered around these words are four Kiddush Cups representing the four cups of the Seder and three matzot. It is beautifully decorated with a silver thread and bordered with satin rope.
Cover Diameter: 17 3/4 inches / 45 cm
Review this product
Please log into your account to Add Your Comment.