Ruth: Mother of Monarchy
Ruth: Mother of Monarchy
Item # : BK166RU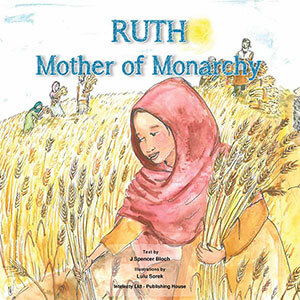 Stock Review
Language:English Subject: - In Stock
The Book of Ruth, Megilath Ruth, "the Scroll of Ruth" tells
the story of Ruth, the Moabite, who accepted the God of the
Israelites as her God and the Israelite people as her own.
In Ruth 1:16 and 17 Ruth tells Naomi, her Israelite mother
in law, "Where you go I will go, and where you stay I will
stay…" Ruth marries Boaz, who is a relative of Naomi's
deceased husband and soon she gives birth to a son named
Obed, who becomes the grandfather of King David.
For the Kindle edition click here
Review this product
Please log into your account to Add Your Comment.