City of David Children's Story
Soft cover book for kids. A rhyming story about the ancient City of David, vividly illustrated. Author: Joseph Bloch
Item # : BK166CD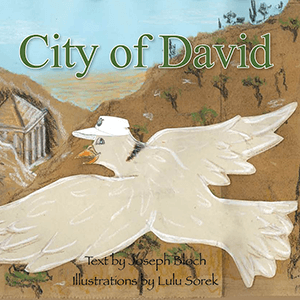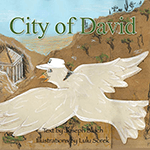 Stock Review
Language:English - In Stock
City of David Children's Story

In this delightfully illustrated story, Elad the Dove takes the reader through the 3,000-year history of the City of David, the ancient city that composed the original urban core of ancient Jerusalem. From the days of the Patriarchs to Temple times to the modern era, Elad guides the young and the young at heart through the sites which lie at the crossroads of the world's most spiritual events. It is a journey you will never forget!
ISBN: 9789657607503
Author: Joseph Bloch
Illustrations: Lulu Sorek
Review this product
Please log into your account to Add Your Comment.