Christian Fish Pendant. Gold.
Christian Fish Pendant. 14K Gold.
Item # : PN216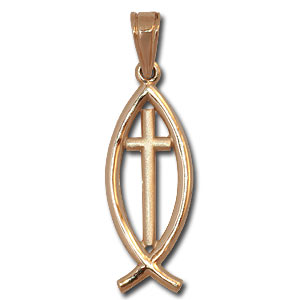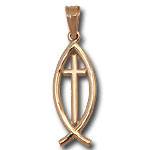 Christian Fish Pendant



Yellow 14K Gold Christian Fish pendant

Fish is outlined in shiny yellow gold and a Christian Cross lies in the middle in matte finish.

This is a classic piece alluding to Jesus being a fisher of men and the son of G-d.

Available in three sizes:

Small - 3/4 inch / 2 cm
Medium - 1 inch / 2.5 cm
Large - 1.1/5 inch / 3 cm

To read more about the meaning of the Chriatian fish, kindly refer to this Wikipedia article about
the Ichthys Symbol
.


Review this product
Please log into your account to Add Your Comment.