Scents of the Bible Essence of Ein Gedi Perfume
Scents of the Bible - Essence of Ein Gedi. Eau de Parfum. 1 fl. oz. / 30 ml
Item # : PF017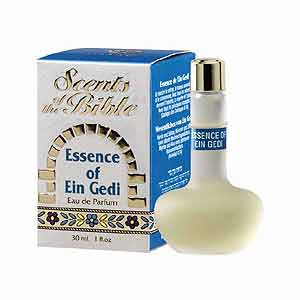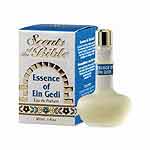 Scents of the Bible Essence of Ein Gedi Perfume

Made in Israel

"My beloved is to me a cluster of henna blossoms from the vineyards of En Gedi." Song of Solomon 1:14

Ein Gedi is an oasis on the Dead Sea. This perfume is made in Israel and insprired by the poetry of the Song of Songs. It is based on the plants found in the area of the Dead Sea and mentioned in the Bible. The bottles where inspired by ancient perfume bottles found at archaelogical sites in the Holy Land.

Contains: S.D. Alcohol 40, Water, Fragrance

1 fl. oz. / 30 ml
Review this product
Please log into your account to Add Your Comment.