Queen of Sheeba Essence of Jerusalem Perfume
Queen of Sheeba Perfume by Essence of Jerusalem for Men and Women. A Eau de parfum with the aromas of incense and sweet spices. 50 ml | 1.7 fl oz.
Item # : PF025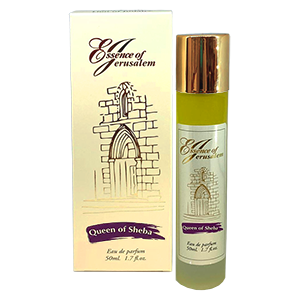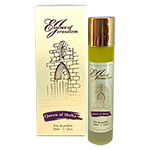 Stock Review
Size:1.7 fl oz - In Stock
Queen of Sheba Essence of Jerusalem Perfume

From the makers of the much beloved Essence of Jerusalem perfume comes a new line of perfumes that are aade with extract and essence from the local flowers and herbs.

This perfume is inspired by the beatiful and endearing Queen of Sheba and the gifts of incense and spices she brough to King Solomon.

50 ml | 1.7 fl oz.
Review this product
Please log into your account to Add Your Comment.