Jerusalem Cross Pendant. Synthetic Opal.
Sterling Silver Jerusalem Cross Pendant with Synthetic Opal
Item # : PN205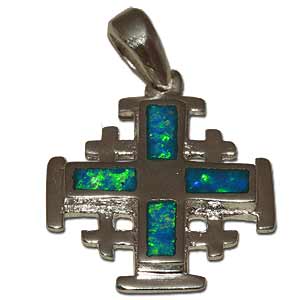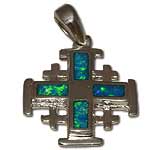 Jerusalem Cross Pendant
Jerusalem Cross Sterling Silver pendant with synthetic opal.

Two sizes available:
1/2 inches | 1.2 cm
3/4 inches | 2 cm
1 inch | 2.5 cm

Would you like to know more about the meaning of the Jerusalem Cross? Visit our glossary and find out which scripture inspired the creation of this beautiful religious symbol.
Review this product
Please log into your account to Add Your Comment.