Blue Noah´s Ark Neck Tie
Fun wear for the faithful! This Noah's Ark Neck Tie has a blue background and features couples of animals entering the Ark.
Item # : NK0022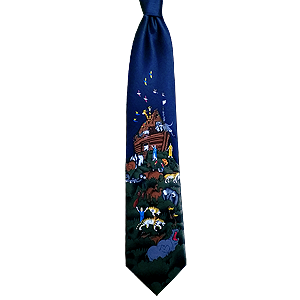 Stock Review
Blue Noah´s Ark Neck Tie
Neck tie with Blue background has the fun design of Noah's Ark on top of Mount Ararat surrounded by various kinds of animal couples which he had saved from the Flood. This neck tie makes for a greatMessianic Jewish gift for husbands, fathers, pastors and missionaries.

100% Polyester.
Review this product
Please log into your account to Add Your Comment.