IL Israel Hat by Keter
This 100% cotton snapback hat is embroidered with a tan triangle and the letters IL - the internet abbreviation for Israel - on a black or a white cap.
Item # : HT062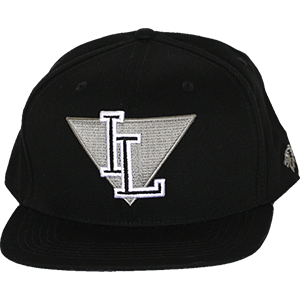 Stock Review
Color:Black - In Stock
Color:White Type:Baseball Cap - In Stock
IL Israel Hat by Keter

100% cotton hat. Snapback closure. Unisex.

Through the wonders of the internet, the world is at our fingertips. For those who want to feel closer to Israel, but cannot travel there, just a couple clicks of the mouse can virutally transport you. This hat it an homage to that notion. It sports "IL", the internet abbrevation for Israel, in embroidery on the front of a black or white hat. A fun hat with an important message.

Made by Keter. Keter hats are a premier Israeli hat brand. Worn by Israeli pop music artists, these hats are bold and hip, but always with a message. Keter does not cut corners in quality, all hats are designed by the most contemporary Israeli graphic artists and are created with a combination of hand and machine made.
Review this product
Please log into your account to Add Your Comment.