Israeli Hat. Israel Flag Embroidery.
Israeli Hat with "Israel" Embroidered on top in the Shape and Colors of the Israeli Flag
Item # : HT010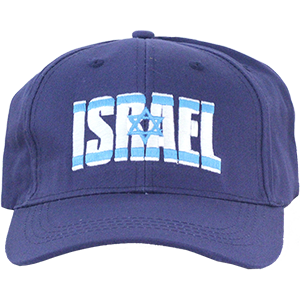 Stock Review
Color:Beige Type:Baseball Cap - Out Of Stock
Color:Blue Type:Baseball Cap - In Stock
Color:Khaki Type:Baseball Cap - Out Of Stock
Israeli Hat

Cool baseball cap with the word "Israel" embroidered* in the shape and colors of the Israeli flag. A Star of David is embroidered in the middle just as on the flag.

High quality cap with an adjustment band in the back.

Something you can wear daily to remember Israel by. For hard core Israel supporters only!

Available in a few color options (See options above)



* Please note color of embroidery may vary. We cannot always guarantee the same color as in picture will be supplied.




Review this product
Please log into your account to Add Your Comment.