JesusBoat's November 27th Black Friday Blowout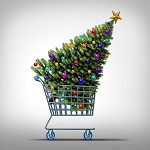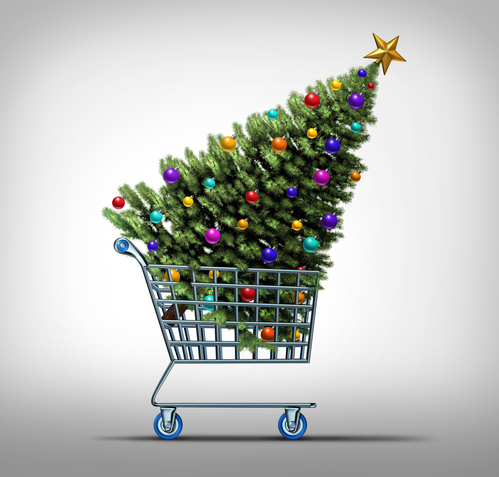 Christmas Shopping
For millions of people, Black Friday means it's time for some serious Christmas shopping. The Friday after Thanksgiving is one of—if not the—biggest shopping days of the year. The term "Black Friday" originated in the 1960s to mark the beginning of the Christmas shopping season. "Black" refers to stores moving from the "red" into the "black." When records were kept by hand red ink symbolized a loss and black a profit.
This year Black Friday is November 27 and JesusBoat is planning a "Black Friday Blowout." Here's a sneak peek at some of the great gift ideas you'll find.
Classic Hanukkah Menorah in Blue Tones: Blue is linked with Hanukkah because it's the traditional color of the stripes of the prayer shawl and the Magan David on Israel's flag and Israel's national color. Designed by famous Israeli Judaica artist Yair Emanuel, this Menorah's classic shape meets contemporary clean lines and materials and the aluminum has a smooth brushed metal finish.
Ein Gedi Anointing Oils Set: Made from Galilee olive oil and enriched with Holy Land fragrant plant extracts, our four best-selling anointing oils include: Light of Jerusalem (Myrrh and Frankincense and more); Rose of Sharon; Lily of the Valley and Spikenard of Mary. You'll not only get the perfect variety oils, you'll save money when you buy the set.
Grafted in Scripture Scarf: The grafted in symbol is featured in gold foil. The Bible verse Romans 11:10 is written in English and Hebrew throughout the scarf: Made of 100% polyester. Available in several colors.
Scents of the Bible Perfumes. For the lady on your list. These Israeli-made perfumes represent a time-honored and fêted tradition of producing perfumes in Israel. They contain an amalgamation of flower and plant essences mentioned in the Bible and characteristic of the Holy Land. Scents include Rose of Sharon, Lily of the Valley, Essence of Ein Gedi, Essence of Qumran and Light of Jerusalem.
Sterling Silver Dangling Earrings: These earrings combine traditional Jewish and Christian symbols, including the Grafted-In, or messianic seal, which is made up of the Fish, Star of David and Menorah intermingled together in one piece.
Bracha Lavee´s Twelve Tribes: This signed print is a replica of the artist's pioneering felt tapestry. It comes with a white mat and is shrink-wrapped for protection. Available in two sizes.
Date Honey: This delectable date honey—or silan—tastes as delicious as syrup on ice cream and pancakes or a poultry glaze. Contains dates (48%), sugar, glucose, water and lemon salt. Kosher, Parve.
Turkish Coffee with Cardamom: For the coffee lover on your list. Elite's Turkish coffee is one of Israel's most popular hot beverages. The beans are carefully chosen, dark roasted and ground then packed while still fresh. Contains coffee and cardamom. Kosher, Parve.
Silver Figurines: JesusBoat has an extensive collection of silver miniatures that includes the Jerusalem Globe, Fiddler on the Roof, Two Men Carrying Grapes, Holy Covenant, Jerusalem Dove, Moses and the Ten Commandments, Second Temple, Shofar and Shofar Player. All figurines come in large and small.
Gold-Filled Jerusalem Cross Pendant with Dove: The Dove of Peace is featured on this beautiful piece of jewelry. The Jerusalem Cross consists of one large cross and four smaller ones. The large cross in the center represents Yeshua and each of the smaller ones represents the four Gospel writers. The dove brings an element of peace. The pendant also boasts colored crystals and zircons.
Enter His Gates: To Your Jewish Roots: Readers learn about the traditional objects Jesus and His disciples used and still are used today in Jewish homes and synagogues. Illustrations, stories and prayers are included.
We trust you will find our products to be of the highest quality. We hope that each item will be a blessing to all who buy, give and receive.
---