Camiseta para niños grandes Save the Dolphins
Camiseta para niños grandes save the Dolphins. 100% algodon. Disponible en azul. Tallas unisex.
Articulo # : KT054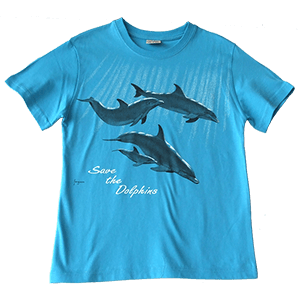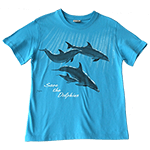 Stock Review
Color:Azul Talle:10 - In Stock
Color:Azul Talle:12 - In Stock
Color:Azul Talle: - In Stock
Color:Azul Talle: - In Stock
Camiseta para niños grandes Save the Dolphins Esta camiseta de la naturaleza fue diseñada por el artista israelí Walter Ferguson con una ilustración de la luz del sol cayendo sobre delfines en la ciudad costera de Eliat, en el Mar Rojo. Para los niños interesados en la ecología y la conservación de la naturaleza, esta es la camisa para ellos. Disponible en Azul Tallas disponibles para niños: 10 12 14 16 JesusBoat.com Tablas de tallas de las camisetas. Utilice la tabla a continuación para determinar el mejor tamaño para su compra. Las camisetas de JesusBoat.com se miden extendidas por su longitud y ancho. De acuerdo a la ilustracion. Walter Ferguson nació en Nueva York en 1930. Ha estado dibujando desde la infancia. Recibió su formación artística formal en la Escuela de Bellas Artes de la Universidad de Yale y en el Instituto Pratt. El Sr. Ferguson siempre se ha dividido en dos disciplinas, arte y zoología. Ha ilustrado veintiséis libros, ha escrito e ilustrado "Animales vivos de la Biblia" y numerosos artículos de revistas. Sus pinturas han aparecido en la revista LIFE, The New York Times, Revista Audubon y en la División de Lectores Reader's Digest, La Sociedad para la Protección de la Naturaleza en Israel , La Autoridad de Reservas de la Naturaleza (de Ciencias Weizman. Sus pinturas han ayudado a recaudar fondos para restaurar especies de animales en peligro de extinción a Israel. El Sr. Ferguson se mudó a Israel en 1965, enseñó brevemente en la Escuela de Artes y Oficios Bezalel en Jerusalén, y luego se convirtió en artista del Departamento de Zoología de la Universidad de Tel Aviv por más de veintitrés años. Walter Ferguson está casado y tiene cuatro hijos. Su hogar y estudio están en Beit Yannai, Israel. Las pinturas del Sr. Ferguson están en colecciones privadas en muchos países.
Revisar este producto
Por favor ingrese para comentar.