Myrrh and Frankincense Anointing Oil in Mizrahi Bottle
An anointing oil with premium ingredients and the festive scent of Myrrh & Frankincense from the Nativity story in a beautiful bottle inspired by the Middle East. Size: .4 fl oz | 12 ml
Item # : AO008MF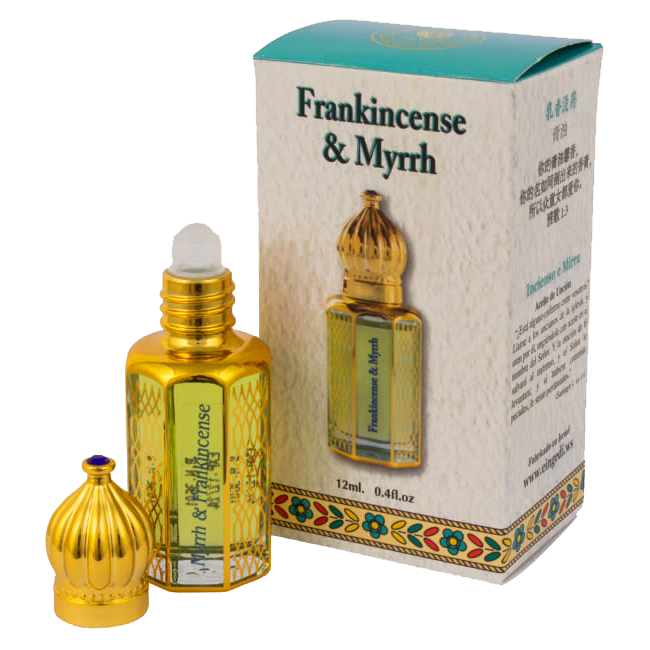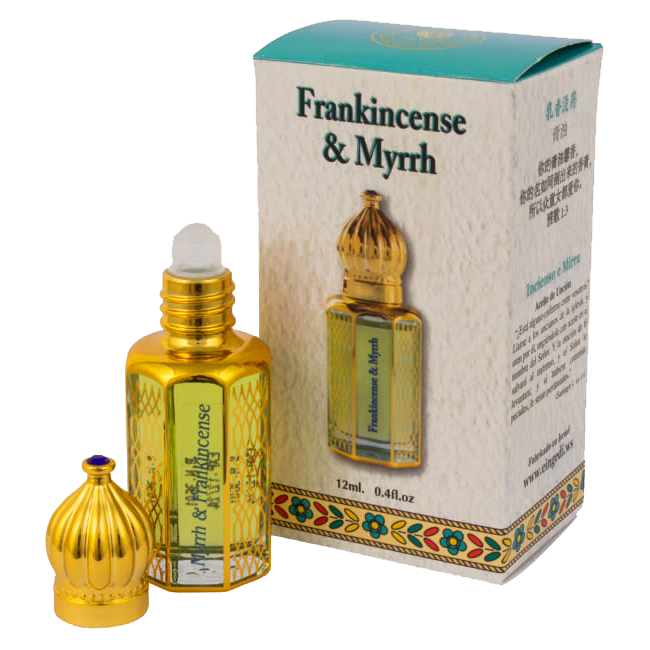 Stock Review
Myrrh & Frankincense Anointing Oil in Mizrahi Bottle
with sponge top applicator

Frankincense and Myrrh are some of the most popular choices for anointing oil. These botanicals were given to the Messiah from the Magi and His birth. They continue to hold a very special holy strength and symbol for many. Frankincense and Myrrh anointing oil connects the Believer to the absolute root.

This anointing oil comes in a beatiful bottle inspired by the Judaic traditions of the Middle East. Mizrahi means "East" in Hebrew and represnts the Jewish communities who remained in Israel or who existed throughout and around the Middle East and North Africa. The bottle a lovely octagon shape with a gold domed top. The bottle will look beautilful on your shelf.
Size: .4 fl oz | 12 ml
Review this product
Please log into your account to Add Your Comment.