Ahava Love Hanging Charm, Sterling Silver
Marina Jewelry Bracelet Charm, Ahava, the Hebrew word for Love, Hanging Charm, Sterling Silver. Fits Pandora Bracelets!
Item # : BR100AO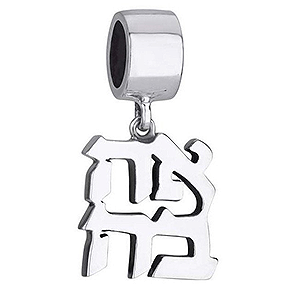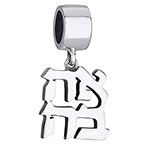 Marina Jewelry Sterling Silver Ahava Hanging Bracelet Charm

This 925 sterling silver bracelet charm created after the Love Sculpture in Jerusalem. In 1977 American artist Robert Indiana conceived a new version of his iconic LOVE sculpture, AHAVA, using the Hebrew word for "love" as a gift for the Israel Museum in Jerusalem. This lovely hanging charm spells אהבה or love but also, if you read the letters in the right column, אב, this is Hebrew for Father and the left column is ה"ה, one of the Hebrew words for God.
Review this product
Please log into your account to Add Your Comment.