Sterling Silver Heart Charm Spacer
A lovely addition to your charm bracelet! This charming heart filled spacer adds just the right amount of interest to your bracelet without detracting from other charms. Fits all major charm bracelet brands.
Item # : BR101B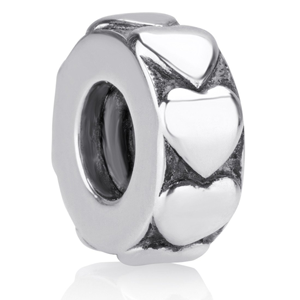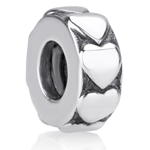 Sterling Silver Heart Charm Spacer

Spacers can be used in two different ways. The first is to seperate charms either to keep them from rubbing together or to group like charms together. The othey way spacers are used is to fill in empty space on your bracelet where there is not enough room to put a full sized charm, that way you won't have any awkward gaps.
Review this product
Please log into your account to Add Your Comment.